So you want to finally lose some weight, get healthy, be able to keep up with the kids, feel good about what you see in the mirror, and.....
Be able to keep the LIGHTS ON when you and your significant other...well...you know...
Am I Right??

Ok then.... you have to start eating right.

Kickstarting your journey with the Detox means you can be down up to 5lbs
(or more) and watch the inches widdle away within the first 9 days.

---All while your energy, confidence, and free time all actually go up.---
and.. you can always ask for help if you need it; that's what we are here for!
Check out what other Challengers and VIP Club Members are saying
about the 9 Day Detox---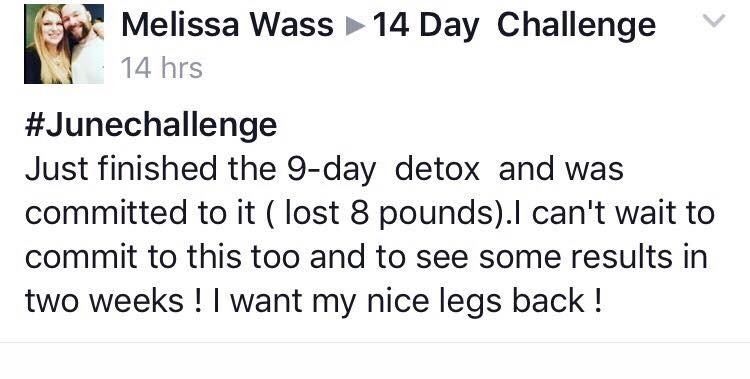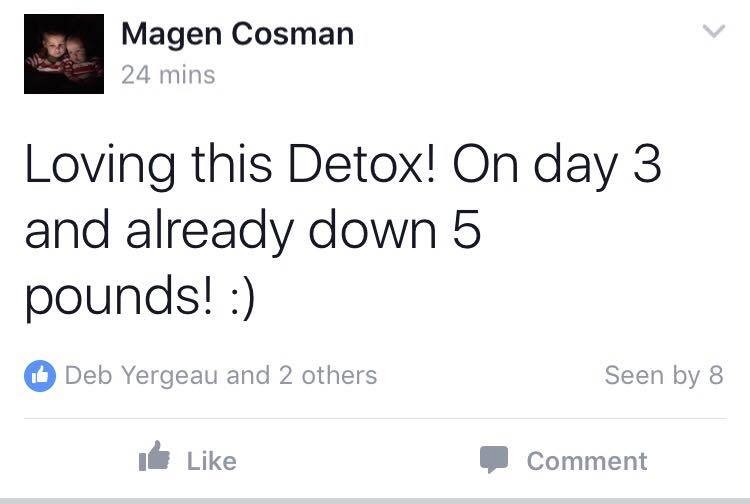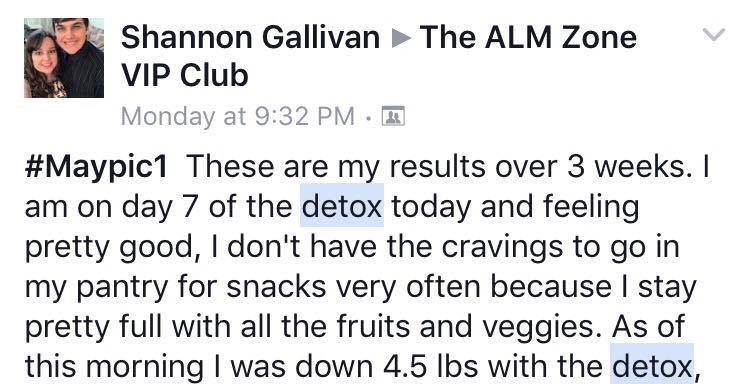 The Detox is an an Easy to Follow 9 Day Meal Plan -- You can follow it even if you're following a gluten-free/vegetarian/vegan/dairy-free lifestyle – it's perfect for ANYONE! --It also comes with a A Healthy Food Group Guide that will enable you flexibility to customize it the way you like!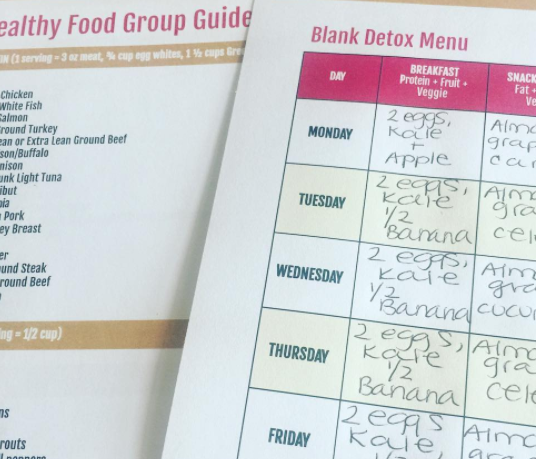 I can't wait for you to see how incredible you look and feel and the end of the 9 days!!
xo,
Andrea