Hey - thanks for stopping by!
So lemme ask you a question:
Do you want to be more fit, healthy, like what you see in the mirror, and maybe most of all, be more happy?
Can your schedule be hectic and super busy sometimes...or even all the time?
Do you ever experience crazy cravings...and wish you had an easy way to fight them?
Have you ever started a new exercise or diet program, only for motivation to totally fade away after only a few days?
If you answered "yes" to any (or all!) of the above, then as cliche as it might sound, the next few minutes could literally change your life.

My name is Andrea Maher - I'm a personal trainer, exercise & nutrition researcher, and new mommy (YAY!). I'll tell you more about my own personal story in a minute, but believe me when I say I've been where you are and I know what you're going through...
...and now my passion is helping others just like you & I transform themselves into the vibrant, inspired, shapely, energetic, and confident women they deserve to be.
And it all happens in the ALM Zone VIP Program - a tribe of happy, healthy, & empowered women who not only have an almost fool proof way to keep their calories and diet in line, are able to get in short, highly effective workouts in as little as 15 minutes per day, but are there to support one another along their journies to becoming the absolute best versions of themselves they can be.
All without having to completely re-arrange your daily schedule and getting to "live your life".
But more about that in a second. First, let's make sure the ALM Zone VIP Program is a good fit for you...
Are you:
==>a busy mom who never lost the "baby weight"...even though your little one isn't a baby anymore?
==>wanting to finally get in better shape, but feeling way too big of a disconnect between where you are and what those bikini models on the covers of the fitness magazines say you should do?
==>ready to find a diet that you can actually STICK to for once?
==>tired of...well...feeling tired? Do you find yourself drained and exhausted all the time, and can never seem to get enough rest?
==>frustrated at even the THOUGHT of a new exercise program because everything else you've tried has found you giving up after only a week or two?
==>trying to conceive, but need to lower your BMI and get healthy so you don't risk yourself (or your baby!) to all those potential hazards your doctor tells you can happen if you don't?
==>convinced that this whole "getting in better shape" thing just shouldn't be so dang complicated?
==>wondering if it's even POSSIBLE to find a fitness program that you'd actually ENJOY...because you're tired of dreading the workout you hate or having to eat another flavorless meal that leaves you empty and unsatisfied?
If you answered "Yes" to any (or all!) of the above,
then the ALM Zone VIP Program is for you!
Right about now, you're probably thinking a few things. First...
What even IS the ALM Zone VIP Program & how is it
different from everything else out there?
As much as I love the fitness industry, I'm sure I don't have to tell you how much bad stuff that's being peddled to women just like you & I. Women that may feel broken down, defeated, disheartened, and just want to feel better about ourselves. We're vulnerable and these industry charlatans don't care about us - they only care about fattening their wallet!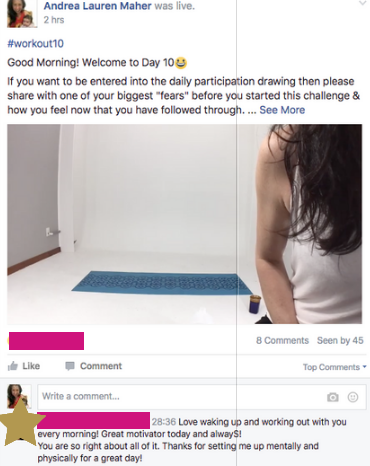 After being scammed by another one of the crooks for the last time (my story is below), I knew I had find my own solution to get fit, happy, healthy, and sexy. So I studied and read and watched lectures and experimented and more. For years I "trial and error-ed" my way through everything you've seen before...and even some things you've haven't.
You could say I've been around the block...and more than once.
The ALM Zone VIP Program is where I give you my direct shortcut to being fit, healthy, successful, and finally getting to love living in your own body.
Take advantage of all my hard work and past failures, getting to skip all mistakes I've made for you.
I had to find out what REALLY works the "hard way". I don't want you to have to go through or put in the work I did. Instead, I just put you directly on the path to what works.
Now, by law, I'm not allowed to make claims on what sort of results you'll get or what can happen for you. Everybody is different and of course, there's no such thing as a "magic program". You can't get the results if you don't put in the work.
That being said, if you just show up, do what I tell you to do, and put the effort in, it's almost IMPOSSIBLE to not improve...
...just sayin' ;-)
Now, with all that being said...
What exactly do you get when you join the ALM Zone VIP Program?
Well, you'll get:
==>Daily Live Workouts -- Work out LIVE with me in the ALM Zone private facebook group Monday-Friday at 8:30pm Eastern Time. The 15 minute workouts will boost your metabolism and have you burning fat all day long!! If you miss the workout, its fine! I record them all and upload them to your membership area. The accountability of the LIVE workouts, the variety (no two workouts are ever the same) along with the weekly participation prizes have kept all the ALM Zone #FITSTARS motivated and excited for each new workout!!
==>Meal Plans -- We all know how important it is to eat healthy.. but it can definitely get confusing and overwhelming!! Well not with this program, just imagine having compete personalized support with your meal planning!! That is why I have created meal plans and recipes to make healthy eating EASY. During the LIVE Meal Prep Events, we fill out our menus and write up our grocery lists together so that if you have any questions; I can help you along the way! If you can't make the LIVE event; no worries, it is recorded and you can ask questions at your convenience.
==>Daily Motivation -- How often have you started a program and quit? It happens ALL THE TIME. Wanna know why? We lose motivation, we get bored, we forget why we started, there is no accountability. The VIP Program was created with MOTIVATION in mind. Each day there is a new topic of discussion that will help to keep the reason why you started this journey at the forefront of your mind. When are these topics discussed? I touch upon a positive mindset topic during every workout! Not only do you strengthen your body but you also start to train your mind to think in a more positive manner which keeps you motivated to succeed!
==>Private Online Community -- Think back to when you were a kid during gym class and they were picking teams for kickball or an activity. Your heart raced and you longed to be picked next. You wanted to belong; when you were finally picked you felt AMAZING!! Or maybe you wanted to be in the school band, or be accepted to a certain college. It is a basic HUMAN NEED to feel like we belong. Yet a lot of times we try to fit in by being someone we are not rather than just being who we are and feeling accepted. We all want to be part of a team or a community and when it's a community of people who accept you as you are, lift one another up and cheer each other on .. it makes achieving our goals so much easier and way more fun!!
Now I'm sure this all sounds amazing (I know it would have to me when I was first getting started!), but there's probably still that big question lingering in the back of your mind:
Why should you listen to me?
And trust me - I get it! I just said that this would all sound great to me if I was just getting started, but if I'd been fed as much junk by the fitness industry as you probably have, I'd be skeptical, too.
So let me take a minute to tell you MY story...
The easiest way for me to describe it would be to say that I'm you. I'm just a regular girl, living life one day at a time, who wants to be healthy, happy, and more.
But if I'm totally honest...life was pretty rough at one point. I was overweight. Out of shape. Tired all the time. Had no energy. Depressed (even if I didn't want to admit it to myself). In a job I hated. Lonely and wondered if I'd ever know true love. I used to avoid all this pain by eating to forget it...only to always feel guilty the next day.
I didn't ever think I ever really be happy...doomed to a life of solitude, regret, and dejection.
Then, one day, I'd just had...enough.
I decided there and then I not only wanted more out of life, but that I *deserved* more. And that I was going to HAVE MORE.
I started eating better. Experimenting with different styles of working out. And only thinking positive thoughts.
Gone was the junk food that gave me a quick sugar rush, but left me "crashing" later. Gone were the days of sluggish days of sedentary inactivity. And gone were the depressing thoughts of everything I didn't want or how I didn't like my life.
I only ate scrumptious, healthy food that not only gave me the nutrients I needed, but made me feel great! I started doing short, but intense workouts that got me in better shape and left me feeling empowered and invigorated. And I willed myself to only think about the great and positive things in my life...and all the amazing and happy things to come!
What happened next is almost so hard to believe, it's hard for me to even type the words.
It seemed like in no time, I was *loving* the body that was staring at me back in the mirror. I found myself smiling all the time for no reason. My energy just wouldn't quit. I even found my soul mate and we were married within 6 months!
We then decided we wanted to bring a little one into the world. Since we were both so happy, healthy, and positive, conceiving was a breeze! The pregnancy was easy, complication-free, and absolutely delightful. Our little Olivia's birth was a joy and my "post-baby body" bounced back in almost no time flat because of all these new lifestyle choices I'd adopted.
I KNOW it sounds cliche, but getting in better shape has quite literally changed my life.
In fact, it's made such an impact on my life that I knew I had to help other women just like you & I better themselves and get to lead the same type of amazing life that I now do. So it's now my mission to reach as many women as I can and help show them the exact same things that changed my life so they can empower theirs.
And that includes you.
But...
Don't just take MY word for it!
See what PJ & Ashley have to say about their ALM Zone VIP Club experiences:

"I knew I wanted to get fit and healthy before I got pregnant and be able to bounce back quickly after I had my son...The VIP Program helped me do it twice!! The quick and easy recipes, fast workouts, and the support really kept me motivated to stay healthy for my family and myself! The best part of the ALM Zone VIP Program is that they make living a healthy lifestyle super simple so that I can still enjoy time with my family! Thank you Andrea and the ALM Zone!!!"
-PJ Laskey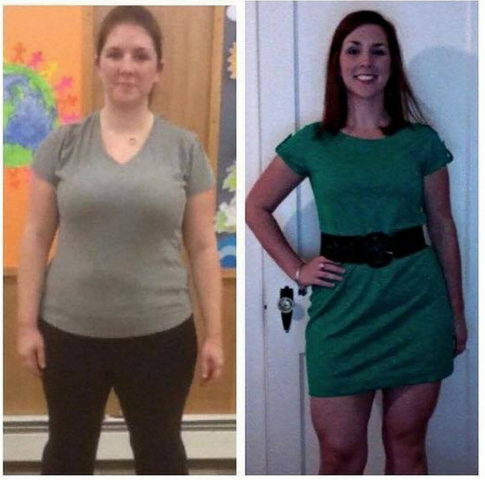 "Andrea and the ALM Zone came into my life accidentally, at a time when I was unhappily complacent...if such a thing can even exist. After gaining roughly 50 pounds along with my two graduate degrees, my self-esteem and self-confidence had all but vanished and I was lifting life in the background. It was easier there, where I could just blend in on the periphery. Then, one day in August 2012, one of my closest friends encouraged me to attend a free bootcamp with her. Despite my enormous fears of embarrassment and failure, I took a chance and went.
That one simple decision has and always be the best decision I have ever made for myself and for mylife. ALM Zone is more than a fitness program. It is a community of women who care about each other, who support one another, and who are encouraged not to strive for unrealistic perfection in their bodies, but to achieve individual perfection; to be the best you that you can be both inside and out. If one year ago someone would have told me that by making this decision I would lose over 60lbs, I probably would have never believed them. Yet at this point, the physical changes are just a side benefit (albeit an amazing one!!) of the enormous changes that have occurred inside.
Sometimes, I have to pause for a moment and ask myself, 'Who is this person!?!'. I've gained a deeper appreciation for myself and who I am, and where I'm going. I've realized, and more than now, truly believe, that I'm worth it and I'm ready to conquer the world. Best of all, I am now the lead in the story that is my life. Take the chance, it could change your life."
-Ashley Wheeler